"The mosaic was generated from a selection of over 850 seed images — fragments of Andrew's digital dreams."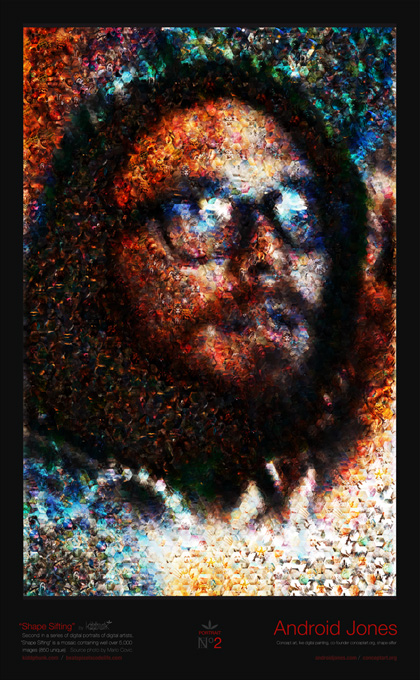 This is the second in a series of posters commemorating influential digital artists.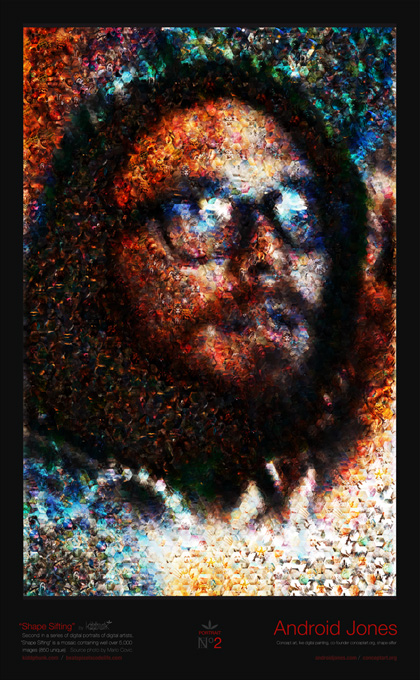 Sifting sensual shapes of light and pattern. A tribute to the artwork of Andrew Jones, this is a mosaic comprised of a historical merging of his digital art. Thank you for all of the magic, Andrew!
The source image was cropped from a photo taken by Mario Covic.
---
comments
---