"Displaying over a decade of Bay Area event and festival flyers."
As a result of my more active Bay Area clubbing days, I had cultivated a collection of flyers for countless parties and festivals from about 2004-2016.
So I decided to go through and clean out the collection - preserving the more interesting, beautiful and meaningful - as some of these events were life-changing for me, and many of flyers feature amazing artwork from friends and the 'psychedelic art' community and deserve to be displayed.
I ended up making two 4'x4' collages comprised of myriad flyers mounted on clear acrylic and the pair serve as a time-capsule of over a decade of West Coast underground dance music culture.
Poster 1 focuses on California festivals and periodic events: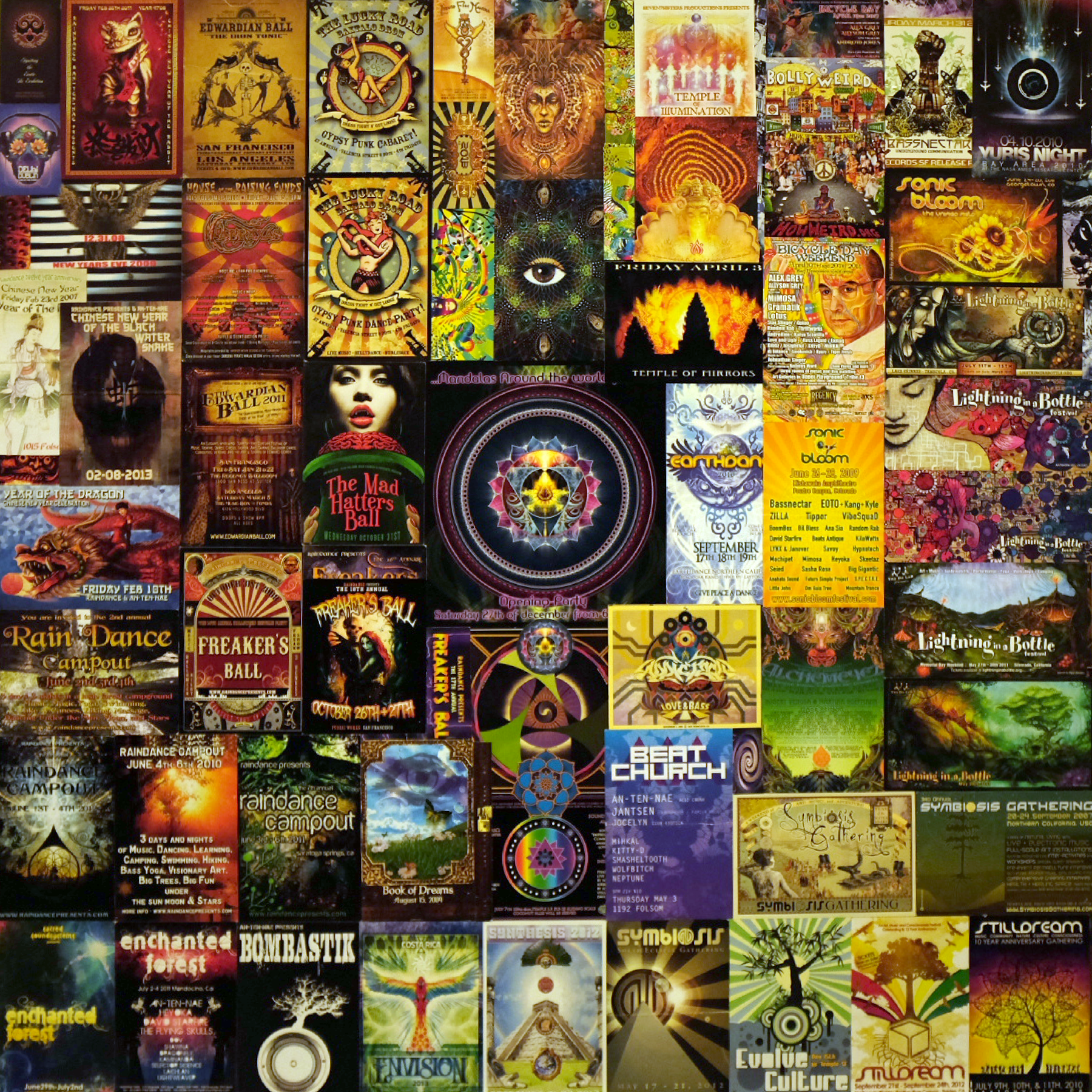 Poster 2 focuses on local Bay Area parties: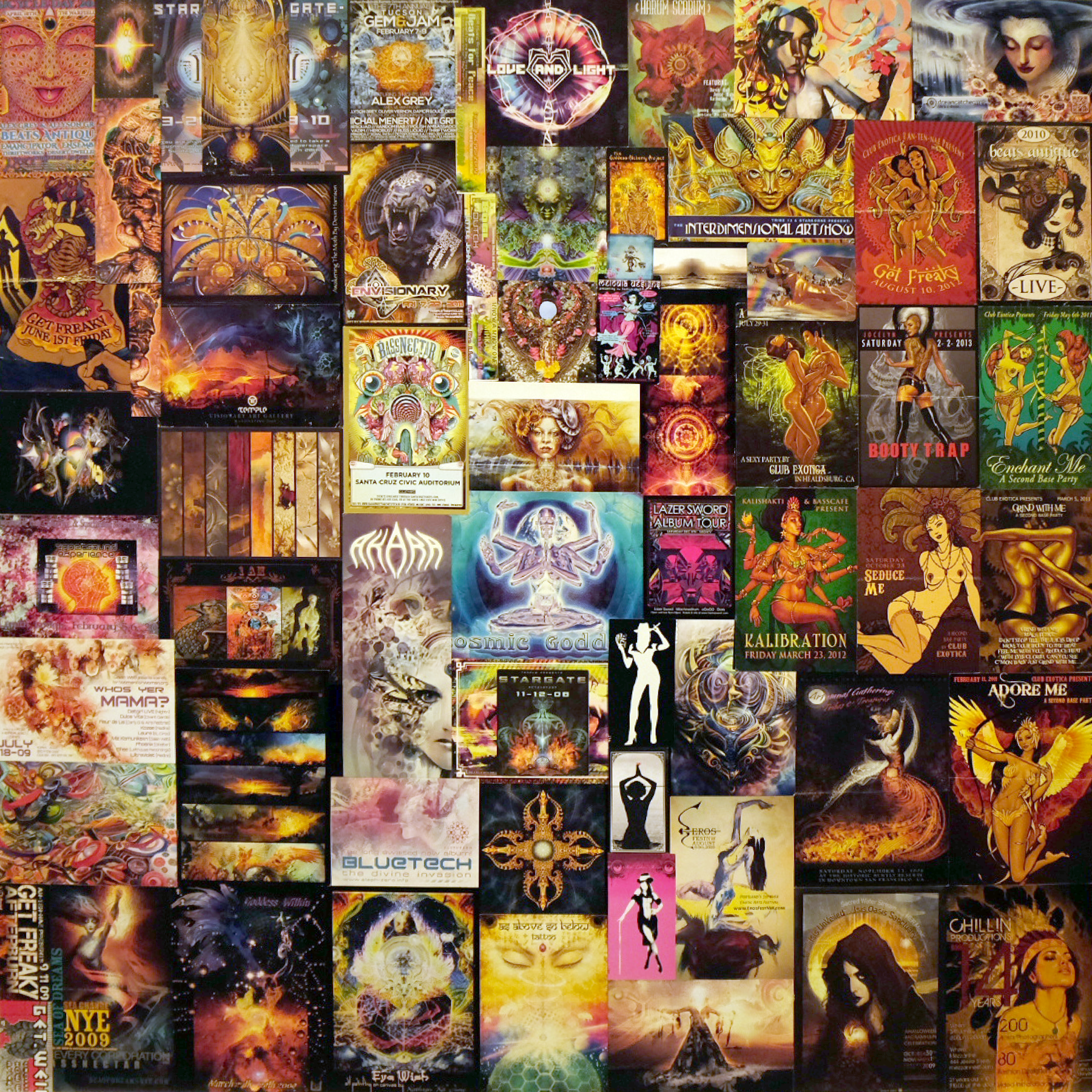 ---
comments
---